Ok, that's the last time we'll channel Alan Funt in this blog. But I make no such promises concerning the royal 'we'.
But considering that this blog gets so few hits - besides those Sociology Ph.D. candidates researching the infamous and nefarious '
No hollerback, girrrrrrrrrl/Bananas
' song (Yet what they really got was a bad joke. Shhh, don't tell nobody!) - I thought that this might be a safe place for this assignment.
I'm looking for the stupidest - read, funniest or most inane (or at least upsetting) - comment left on your blog
. If you don't have a blog, you can quote from someone else's, but in either case, I need to see a tag, we need to be able to see your source. Let me explain this just a bit: By funny, I do not mean an inside joke. We all laugh at the inside jokes on our blogs and often at the inside jokes of someone else's conversations, but 1) there are too many, 2) they are not transferable. Two, if you need to, provide some context. Remember, a joke is all about deliverance on context. Set-up, pop. But if the said comment just irritated the mess out of you, we should also know why.
And in saying '
we
', we are merely speaking of our readers and - mostly - ourselves.
The winner will be announced by this Friday and will receive 1) notoriety, 2) the Bananas Award via the ever-efficient and extraordinary USPS. (
Please
don't let it be Christine. Why, oh why do you have to live in another country?)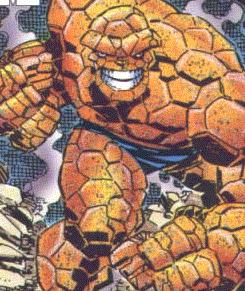 Get to it people,
It's clobbering time!